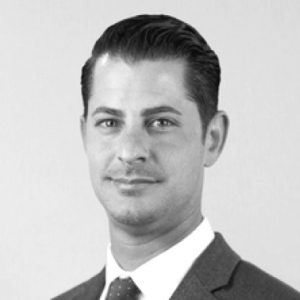 Nicholas Guzzone joined forces with Managing Partner, Timothy D. King, to open CPEX Real Estate New Jersey in 2016. He brings to CPEX two decades of experience in the New York and New Jersey real estate industry as a landlord, tenant, seller, and purchaser in both the residential and commercial sectors. In his 20 years in the industry, Nicholas has worked in property management, construction and development, insurance, and real estate brokerage. He currently manages more than 120 residential and commercial units throughout Brooklyn and New Jersey, and has gut-renovated and developed numerous multi-family, mixed-use and commercial properties in the tri-state area.
Nicholas began his real estate career in 1997, at the age of 17. After just two years, he had enough experience and success to open his own real estate office to become one of the youngest real estate brokers in the country. Nicholas is the principle broker at Oak Tree Real Estate LLC, a boutique New York and New Jersey residential brokerage firm.
He attended Xaverian High School and St. Francis College in Brooklyn, and also was certified at the National Institute of Building Inspectors.
At every step in his career, Nicholas has prided himself on his dedication, loyalty, and friendly and professional client services. Born and raised in Bergen Beach, Brooklyn, he currently resides in Monmouth County, New Jersey with his wife, Diane, and two children, Nicholas and Alessia.