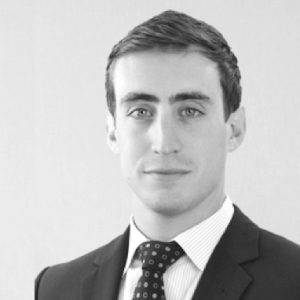 James R. O'Neill
Managing Director
Executive Team, Operations
New York
James R. O'Neill is the Managing Director of Operations at CPEX Real Estate. James oversees the firm's day-to-day operations and interfaces with Managing Partners Brian Leary and Timothy King. His responsibilities include the oversight of business development as well as strategic planning for the firm.
In his additional to his operational responsibilities, James provides client services as a member of CPEX's Acquisitions & Advisory teams.
His achievements have earned him recognition at the 2018 Irish Echo Awards and the 2018 Brooklyn Rising Stars Awards as a business and community leader.
Prior to his current role, James was an Associate on the Development & Conversion Investment Sales Team. His responsibilities included underwriting sites for potential development and/or conversion and expanding the Development Team's client base and number of assignments. As a member of the Development & Conversion team, James assisted with 23 transactions that had an aggregate sales value of over $150 million. These transactions included fee simple, ground lease, and joint venture assignments.
Prior to CPEX, James worked at JP Morgan Chase with the Hedge Fund Administration Unit. In this role he was responsible for end-to-end trade management as well as implementing systems to streamline the banks operating platform.
James is a graduate of the Sellinger School of Business & Management at Loyola University in Maryland, where he earned a Bachelor of Business Administration in International Business and was an NCAA Division I student-athlete. Born in Manhattan and raised in White Plains, New York, he currently resides on the Upper East Side.