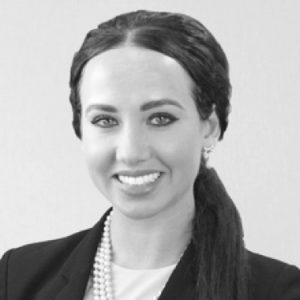 Alyona Chystyakova
Associate Director
Multi-Family
Investment Sales
New York
Alyona Chystyakova is Associate Director of the CPEX Multi-Family Investment Sales Team. She joined CPEX in 2014 upon completing the CPEX Sales Training Program. Fluent in both Russian and Ukrainian, she specializes in the greater Sunset Park market. Alyona assists the Multi-Family Team with client outreach, valuations, marketing, client reporting, and other projects within the line. Since joining CPEX, she has completed numerous transactions with an aggregate value of more than $30,000,000.
Alyona is also actively involved in the Brooklyn community. She volunteers at Reaching-Out Community Services' annual food drives and signature events, including providing school supplies, Thanksgiving meals, and holiday gifts to families in need. She also supports Covenant House in Manhattan to help transform the lives of homeless youth through housing and educational and career opportunities.
Prior to CPEX, Alyona worked for a full-service event production and marketing company, with operations in 17 cities worldwide. This company specialized in hospitality and premium consumer brands. As part of her responsibilities planning and coordinating events, Alyona also reported on event budgets, logistics and performance evaluation in support of the executive team. The company collaborated with well-known brands like Nestle Waters, the Bordeaux wine council, Delta Air Lines, BMW, and Nespresso, among others.
Alyona graduated from the CUNY Zicklin School of Business at Baruch College with a Bachelor of Business Administration, having majored in International Marketing with a minor in Public Survey Research. She currently resides on the Upper East Side.